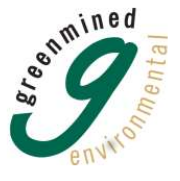 Greenmined Environmental distributed a letter on 14 August, 2018 to Interested and Affected Parties.The letter states that the Basic Assessment process for the prospecting rights application at Fuleni by Imvukuzane Resources, has been put on hold.
Herewith we would like to inform you, on behalf of the Applicant, that the basic assessment (BA) process,
as part of the prospecting right application, is currently on hold. Therefore the Draft Basic Asessment
Report (DBAR) will not be distributed during August 2018, as per our previous correspondence.
Registered I&AP's and Stakeholders will be informed as soon as the process continues.
A copy of the letter is available here: