Sinegugu Zukulu
Sinegugu Zukulu is a dynamic, inspiring and deeply committed educator, social and environmental activist, and a professional environmental manager. He was born on the Pondoland Wild Coast, a place of deep significance in his life. He spearheaded the fight for the protection of the Xolobeni dunes on the Wild Coast against an Australian titanium mining company and also vigorously opposes the proposed N2 toll road. He was also instrumental in linking GET with the Somkhele communities affected by mining and is a champion for the rights of rural communities affected by mining. These are on-going battle that he somehow manages in-between an incredibly pressured workload. He is currently Programme Manager for uMzimvubu Landscape and manages the protection of an extensive mountain catchment with the assistance of rural communities and other role players in the Transkei. Sinegugu began his career as an innovative Geography teacher at Kearsney College, and as a leadership trainer with the Department of Education. He has two academic degrees: BA Ed (Geography and Education), and a Master of Philosophy in Environmental Management. He has held management positions with the South African National Botanical Institute, Endangered Wildlife Trust, Sustaining the Wild Coast (SWC), and Indalo Yethu Trust, when he coordinated the Climate Train for COP17. He has also appeared in many television shows including Shoreline, Carte Blanche and 50/50, and a series of films on YouTube advocating against environmental degradation. Sinegugu believes that cultural ecotourism is an essential tool to boost job creation within rural communities as it performs an important role of passing down valuable indigenous knowledge to the younger generation, who would otherwise lose their connections with their rich traditions. Sinegugu has authored more than ten books of which the latest is the Medicinal and Charm plants of Pondoland.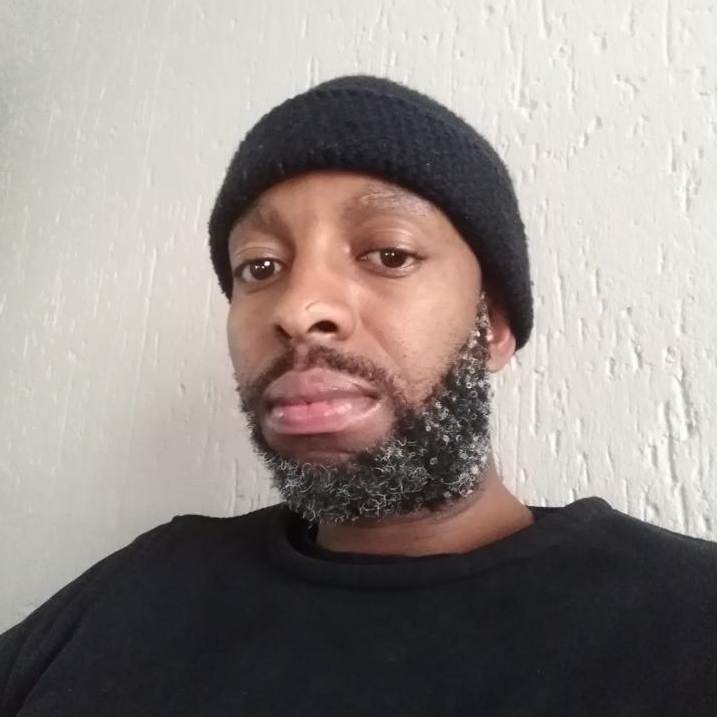 Sifiso Senzo Dladla
Sifiso Dladla was born and bred in Pietermaritzburg. He became a community activist while still at school when the Greater Edendale Development Forum (GEDF) was formed, a poverty reduction strategy of Msunduzi Municipality focussed on the Edendale area. He later became GEDF's Communications Officer. He holds various certificates from international and local training institutes covering a broad range courses including gender equality, Alternative to Violence Project (AVP), Neuro-Linguistic Programming (NLP), and a Leadership course by the University of KZN. He worked as a journalist and a film producer before dedicating his life to community activism. The change in career direction came as a direct result of producing a film for SABC's 50/50 about the Somkhele communities living adjacent to Somkhele mine, close to the boundary of the Hluhluwe-iMfolozi Park in Zululand. The social, economic and environmental injustices he witnessed spurred him on to join forces with Somkhele elders and leaders committed to upholding both tribal and the constitutional laws of South Africa that protect the well-being of all citizens through the provision of a healthy environment, clean air and water, and sustainable livelihoods.  In May 2014, he became involved in Fuleni where he has been supporting community activists opposed to Ibutho Coal's proposed Fuleni Anthracite Project.  Since January 2016 he has been working at UCT in the Land and Accountability Research Centre (LARC)  but is still actively involved with GET and the Somkhele and Fuleni communities. Sifiso is currently the Mining and Extractives Lead at ActionAid South Africa.
Lihle Mbokazi
Lihle is an environmentalist, conservationist and activist. In 2005 she was the first black female to graduate from the Wilderness Leadership School as a Wilderness Guide. From an early age she fell in love with nature and as an adult she volunteered with environmental organisations such as Earth Life Africa, Eco Peace and the Wilderness Action Group. In 2008 Lihle found her true calling in combining her counselling skills with her guiding skills when taking tours for the Wilderness Foundation for vulnerable and disadvantaged youth, using the healing power of nature to help them. She is the co-founder of Fezufunda Eco Environmental Youth Development Centre in KeiMouth, Eastern Cape. Lihle has worked for the EarthLore Foundation as a Community Animator, running community dialogues with the community of Fuleni and Somkhele in the Northern Zululand. The Dialogues are aimed at reviving traditional knowledge, Indigenous Seeds and Secret Sites with the Elders. In 2012, she was invited to join the Tracks of Giant expedition where she undertook a six month coast-to-coast journey across southern African countries linking major conservation areas. Following historical elephant migration paths, the entire 5000km journey was undertaken by foot, mountain bikes and kayak. The aim of the expedition was to rekindle the rapidly declining indigenous knowledge base of human – animal interface, and indigenous solutions to conservation challenges and issues. In October 2013, Lihle attended one of the biggest environment congresses in the world, the WORLD WILDERNESS CONGRESS (WILD 10) in Spain – Salamanca. Lihle presented her Experiential Education work and Tracks of Giants Expedition experience at different seminars and plenary sessions. This event led to her being asked to take part in a documentary film about young underprivileged women being taken into the Wilderness for the first time. As their mentor, counsellor and wilderness guide, Lihle was perfect for the film. Sisters of the Wilderness was released in 2018 and is a multi-award winning social impact feature-length documentary. The film aims to re-connect people with the wilderness, raise awareness about the value of nature to our well-being and help the efforts to save the iMfolozi wilderness from the threat of unsustainable mining and illegal hunting of its rhinos. Exactly like Lihle herself. Lihle is currently studying Counselling Psychology through UNISA.