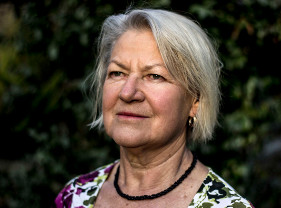 Sheila Berry
Sheila Berry has been associated with wilderness and the iMfolozi Wilderness Area for more than 30 years. She facilitated wilderness experiences for youth at risk of pursuing a life of crime. She also accompanied traumatized youth raised in violent townships to the iMfolozi, the eastern shores of Lake St. Lucia and the Drakensberg to experience the peace and healing of these unique wilderness areas. Her M.A. dissertation "The Therapeutic Use of Wilderness" helped pioneer Wilderness Psychology in South Africa. She attended three World Wilderness Congresses including Scotland, in 1983, where the Wilderness Action Group (WAG) was formed. She is currently WAG 's Deputy Chairperson and is also a trustee of the Ian Player Foundation, the Magqubu Ntombela Memorial Trust, the Global Environmental Trust and the Wilderness Leadership School. She has worked with indigenous people, focusing on hunter-gatherer communities in Africa, and spent four years on Bazaruto island in Mozambique, working with artisanal fishing communities. As a champion of wilderness and an environmental and social activist, she made a submission to the Leon Commission during the Save the St Lucia campaign that drew on her research for her M.A. degree. She was also involved in Save the Vaal Environment, a campaign that successfully opposed the Wonderwater open cast coal mine proposed by SASOL that would have contaminated the Vaal river and destroyed a vital wetland.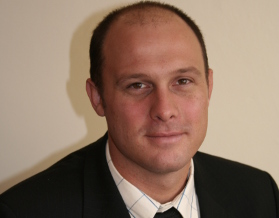 Iain Ewing
Iain is a Director and Financial Consultant at Ewing Trust Company. He joined the GET team in 2013 due to his love of the wilderness and commitment to conservation. Iain is very involved in a number of organisations with a conservation and biodiversity focus, and his experience and knowledge is invaluable to the Trust. Iain Ewing has a deep personal knowledge of the way of life of communities bordering the Hluhluwe-iMfolozi Park, having spent two years living and working with the Magqubu Ntombela's family to establish a small cultural village where visitors could overnight before or after a wilderness trail. His understanding of the Somkhele community has proved invaluable in the work done by the Magqubu Ntombela Memorial Foundation and GET.
Sally Jackson
Sally Jackson's deep passion for the environment makes her a committed and active GET trustee, while being a mother to two young children. After travelling to many different countries and experiencing various cultures, South Africa drew her back home where she worked as an administrator with a number of NPOs focusing on social upliftment, sustainable livelihoods and care for the natural environment. These experiences, together with a desire and need to help preserve our precious wilderness to share with future generations, enable Sally to be effective in helping move GET forward. Her main contribution to GET is assisting with administration and fund raising.
Gareth Collingwood
Gareth is a Director and Financial Consultant at Ewing Trust Company. He is one of the founding members of the Global Environmental Trust, which was registered in 2010. Gareth's commitment to conservation and biodiversity makes him a perfect fit for this organisation, and his involvement and input has assisted in growing the Trust to where it is today. He is an active member and Trustee of a number of charitable organisations ranging across all charitable sectors.
Sinegugu Zukulu
Sinegugu Zukulu is a dynamic, inspiring and deeply committed educator, social and environmental activist, and a professional environmental manager. He was born on the Pondoland Wild Coast, a place of deep significance in his life. He spearheaded the fight for the protection of the Xolobeni dunes on the Wild Coast against an Australian titanium mining company and also vigorously opposes the proposed N2 toll road. He was also instrumental in linking GET with the Somkhele communities affected by mining and is a champion for the rights of rural communities affected by mining. These are on-going battle that he somehow manages in-between an incredibly pressured workload. He is currently Programme Manager for uMzimvubu Landscape and manages the protection of an extensive mountain catchment with the assistance of rural communities and other role players in the Transkei. Sinegugu began his career as an innovative Geography teacher at Kearsney College, and as a leadership trainer with the Department of Education. He has two academic degrees: BA Ed (Geography and Education), and a Master of Philosophy in Environmental Management. He has held management positions with the South African National Botanical Institute, Endangered Wildlife Trust, Sustaining the Wild Coast (SWC), and Indalo Yethu Trust, when he coordinated the Climate Train for COP17. He has also appeared in many television shows including Shoreline, Carte Blanche and 50/50, and a series of films on YouTube advocating against environmental degradation. Sinegugu believes that cultural ecotourism is an essential tool to boost job creation within rural communities as it performs an important role of passing down valuable indigenous knowledge to the younger generation, who would otherwise lose their connections with their rich traditions. Sinegugu has authored more than ten books of which the latest is the Medicinal and Charm plants of Pondoland.