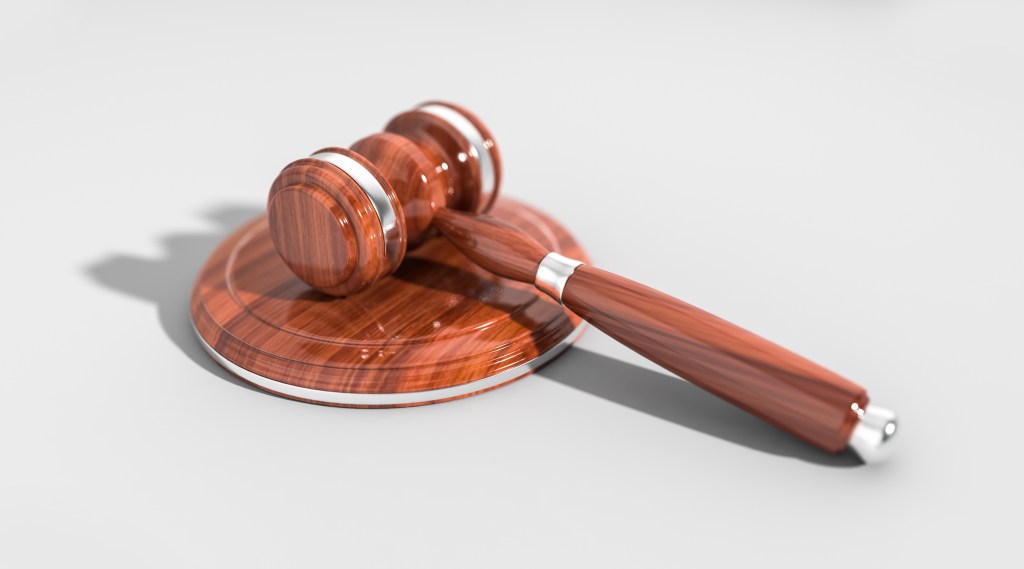 Below is a summary of the court case scheduled for 24 August 2018.
A list of relevant court papers and documents are provided below with links to download or view.
The parties bringing the application are:
Global Environmental Trust
Mfolozi Community Environmental Justice Organisation
Sabelo Dladla
The application is brought against:
Tendele Coal Mining (Pty) Ltd – opposed
Minister of Minerals and Energy – no response
MEC: Department of Economic Development, Tourism and Environmental Affairs – no response
Minister of Environmental Affairs – no response
Mtubatuba Municipality – no response
Hlabisa Municipality – watching brief
Ingonyama Trust – opposed but didn't file affidavits in time
Ezemvelo KZN Wildlife – will abide by the decision of the court
AMAFA aKwaZulu-u-Natali Heritage Council – no response
Amicus Curae Applicants who submitted papers in terms of Rule 16(A) on 20 July 2018 are:
Mpukunyoni Traditional Council and Mpukunyoni Traditional Authority
The 30 Izinduna of the 30 Isigodi of the Mpukunyoni Area
Mpukunyoni Community Mining Forum
Association of Mine Workers and Constructions Union and National Union of Mine Workers
Our application:
Tendele is acting illegally in conducting the mining in that it has no Environmental Authorization issued in terms of Section 24 of the National Environmental Management Act 107 of 1998 ("NEMA") or any equivalent thereof such as Section 38 A of the Mineral and Petroleum Resources Development Act 28 of 2002 (MPRDA) as amended.
Tendele is conducting the mining without any land use authority or approval from any Municipality and has no written approval in terms of Section 35 of the KwaZulu-Natal Heritage Act 4 of 2008 to remove or alter traditional graves from their original position.
Tendele also has no waste management licence issued by the Minister of Environmental Affairs (Fourth Respondent) in terms of Section 43 (1) or the Minister of Minerals and Energy (Second Respondent) in terms of Section 43 (1A) of the National Environmental Management : Waste Act 9 of 2008 ("the Waste Act") despite requiring a licence as a result of its activities.
Such non-compliance has resulted in Tendele carrying on its mining operations illegally with the result that the residents in the area of Reserve 3 are suffering irreparable harm. This includes the Third Applicant.
1.6       A tranquil rural environment adjacent to a provincial game reserve has been destroyed and polluted by dust and noise. Homes have been removed or destroyed and the environment and the amenity of all who live there and the public at large has been destroyed and continues to be destroyed day by day. The wilderness has been turned into a vast industrial rock dump. Massive blasting takes place and the quality of life is being destroyed.
1.7       The family of Third Applicant has taken the matter up with Mineral Resources, the Centre for Environmental Rights, the Public Protector and the Mpukonyoni Traditional Administrative centre. Applicants have also appealed against the grant of the latest Mining Right. This appeal was rejected.
1.8       Applicants seek the interdict to ensure that Tendele is fully compliant with the law.
The Applicants seek the following order :-
1. THAT First Respondent be and is interdicted and restrained from carrying on any mining operations at the following sites: –
1.1  Area 1 on Reserve No. 3 (Somkele) No 15822 measuring 660.5321 hectares as described in the Mining Right dated 22nd June 2007;
and/or
1.2  Areas 2 and 3 on Reserve No. 3 (Somkele) No.15822 measuring 779.8719 hectares as described in the Mining Right dated 30th March 2011;
and/or
1.3  Areas of KwaQubuka and Luhlanga areas on Reserve No. 3 No. 15822 measuring 706.0166 hectares as described in the Amendment of a Mining Right dated 8th March 2013;
and/or
1.4  One part of the Remainder of Reserve No. 3 No. 15822 in extent 21233.0525 hectares described in the Mining Right dated 26th October 2016;
Until further order of this Honourable Court.
2. THAT First Respondent pay the costs of this application together jointly and severally, with any other Respondent who opposes this application.
3. THAT Applicants be granted further and/or alternative relief."
As an alternative the above Honourable Court may elect to grant a structured interdict. The Judge has requested that we provide an alternative to him by 22 August 2018.
The interdict being sought by Applicants is semi-temporary in that it is sought "until further order of this Honourable Court." If Tendele complies with its legal obligations and establishes that it has done so, the interdict may be lifted.
The Amicus Application
Applicant's case is based on our rights under Section 24 of the Constitution 1996, coupled with the non-compliance with the law by First Respondent under the environmental legislation and notices, mining law, land use law and the legislation which protects graves. These are largely legal issues.
The Amici hardly address these issues. They are more concerned with their own self-interest and the benefits to them that the mining brings, whether it is legal or not.
The Applicants wish to have these irrelevant facts Struck out. Not only are they irrelevant to the issues Applicant brings before the Court but there is no time to deal with these issues at this stage of proceedings.
In the event that any part of the mass of facts put forward are considered in the interests of justice to be relevant and important, we submit details:

Second Applicant has presently 2503 members. There are new members who are being processed from lists received recently, and more joining every day. This is because of the increased interest by the affected communities as the Court Hearing approaches. These members have an average of 10 dependants each. The numbers of people opposed to the mining and the unlawful activities of First Respondent are therefore at least 25 000 people;
The Actionaid Social Audit Report compiled by Sifiso Dladla;
A Pscyho-social Impact Assessment by Michael R. Edelstein PhD, Professor of Environmental Psychology, Environmental and Studies Programs at Ramapo College of New Jersey.
List of Court Papers and Documents